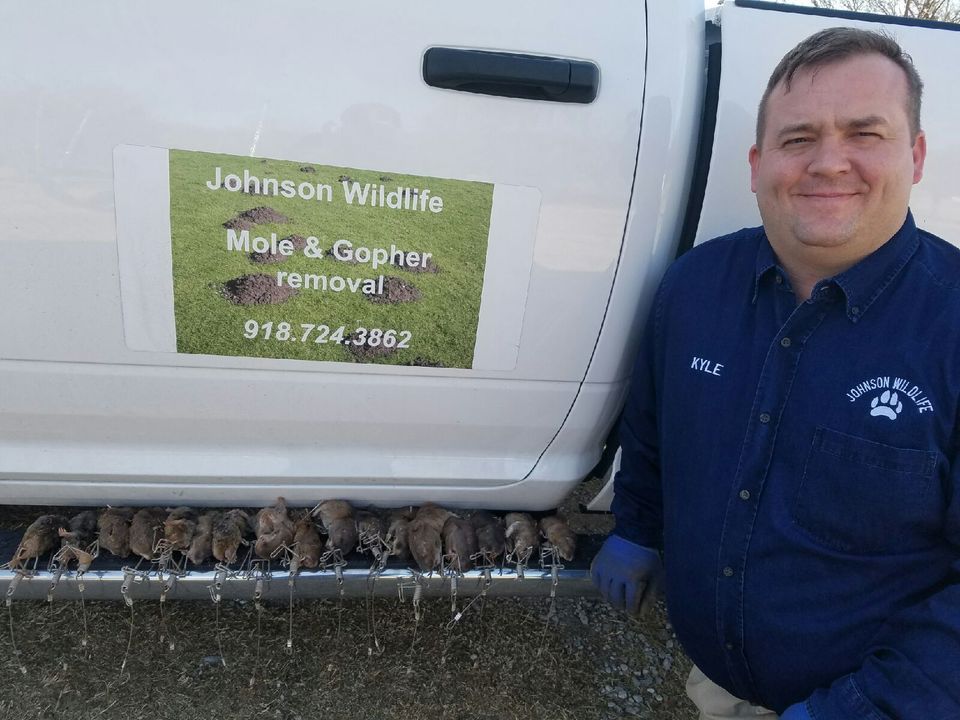 About Us
We have years of experience in nuisance wildlife removal and exclusion. We have performed trapping seminars teaching other Nuisance Wildlife Control Operators state of the art techniques to remove nuisance wildlife. We are the company that other professionals recommend with a level of experience and professionalism that is second to none. We believe in a very transparent and up front way of doing business.

We specialize in human and wildlife conflicts.. We have been resolving Wildlife conflicts for years. We do work for a very large state facility, apartment complexes, museums, deer ranches down to residential properties.  We currently do work all over NE Oklahoma and are starting to expand into OKC as well.

Johnson Wildlife offers top notch animal removal services, with customer satisfaction being a top priority. We are state licensed and insured. We look forward to doing business with you! We are a locally owned and family operated professional animal removal business. We specialize in the removal of nuisance animals and prevention, ensuring it doesn't happen again.